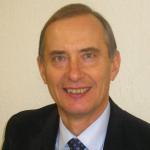 Prof. Leszek Rutkowski
IEEE Fellow
AGH University of Science and Technology, Poland
Biography: Leszek Rutkowski received the M.Sc., Ph.D., and D.Sc. degrees from the Wrocław University of Technology, Wrocław, Poland, in 1977, 1980, and 1986, respectively, and the Honoris Causa degree from the AGH University of Science and Technology, Kraków, Poland, in 2014. He is with the Systems Research Institute of the Polish Academy of Sciences, Warsaw, Poland, and with the Institute of Computer Science, AGH University of Science and Technology, Krakow, Poland, in both places serving as a professor. He is an Honorary Professor of the Czestochowa University of Technology, Poland, and he also cooperates with the University of Social Sciences in Łódź, Poland. From 1987 to 1990, he held a visiting position with the School of Electrical and Computer Engineering, Oklahoma State University, Stillwater, OK, USA. His research interests include data stream mining, big data analysis, neural networks, agent systems, fuzzy systems, image processing, pattern classification, and expert systems. He has published more than 300 technical papers, including more than 40 in various series of IEEE Transactions. He is the president and founder of the Polish Neural Networks Society. He organized and served as a General Chair of the International Conferences on Artificial Intelligence and Soft Computing held in the period 1995 -2022. He is on the editorial board of several most prestigious international journals. He is a recipient of the IEEE Transactions on Neural Networks 2005 Outstanding Paper Award. He served in the IEEE Computational Intelligence Society as the chair of the Distinguished Lecturer Program (2008-2009) and the Standards Committee (2006-2007). He is the founding chair of the Polish chapter of the IEEE Computational Intelligence Society, which won the 2008 Outstanding Chapter Award. In 2004, he was awarded the IEEE Fellow membership grade for contributions to neurocomputing and flexible fuzzy systems. He received a degree honoris causa from the prestigious AGH University of Science and Technology in Cracow "in recognition of outstanding scientific achievements in the field of artificial intelligence - in particular, neuro-fuzzy systems." He is a Full Member (Academician) of the Polish Academy of Sciences, elected in 2016, and a Member of the Academia Europaea, elected in 2022.
Title of Speech: Stream Data Mining: From Sliding Windows to Deep Learning
Abstract: This lecture presents a collection of original methods and algorithms for stream data mining. Unlike the vast majority of previous approaches, which are largely based on heuristics, it highlights methods and algorithms that are mathematically justified. First, the basic concepts of stream data mining are outlined with a special emphasis put on concept drift – the phenomenon describing the time-varying nature of streaming data. Next, it describes how to adapt static decision trees to accommodate data streams; in this regard, new splitting criteria are developed to guarantee that they are asymptotically equivalent to the classical batch tree. Moreover, new decision trees are designed, leading to the original concept of hybrid trees. In turn, nonparametric techniques based on Parzen kernels and orthogonal series are employed to address concept drift in the problem of non-stationary regressions and classification in a time-varying environment. Next, an extremely challenging problem that involves designing ensembles and automatically choosing their sizes is described and solved. Finally, it will be shown how to use Restricted Boltzmann Machines for stream data processing and monitoring.